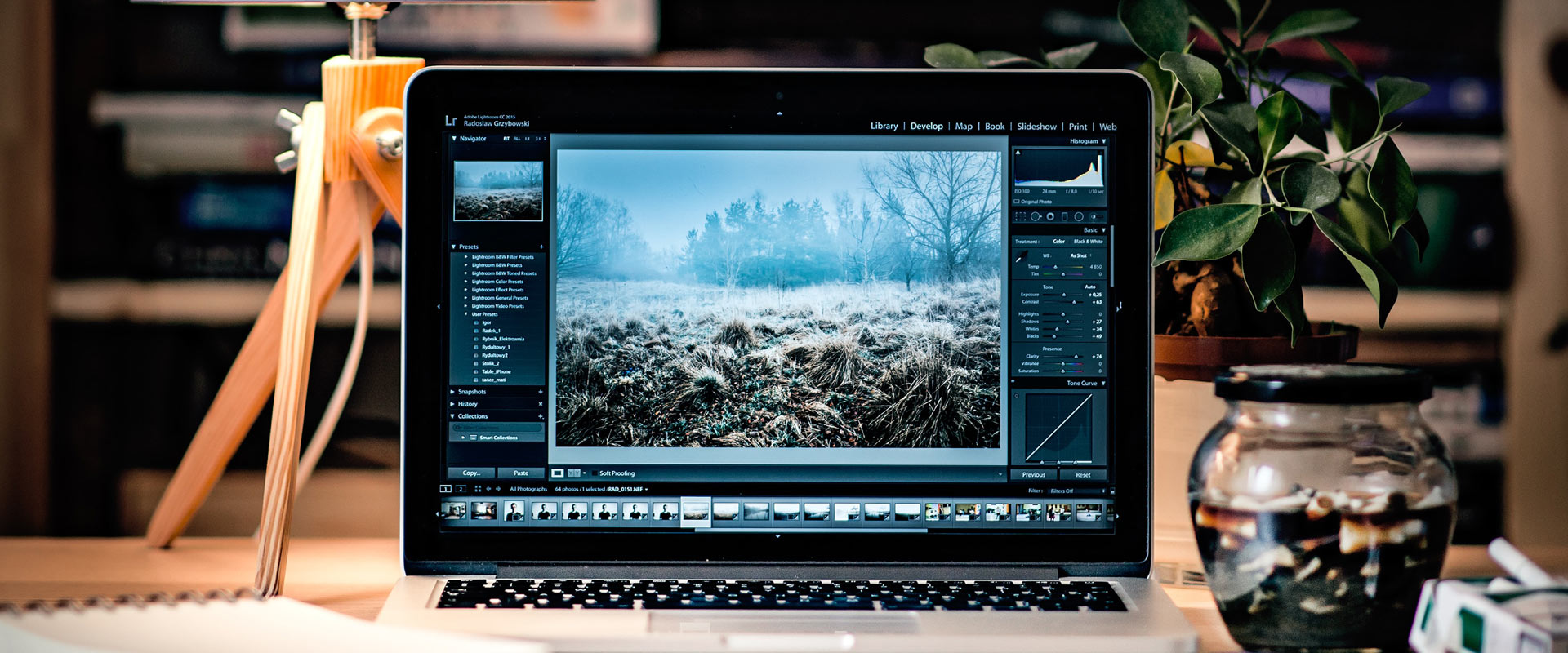 15 Sep

10 Tips To Be More Productive While Working From Home

You're not alone if you've been feeling the effects of work-from-home burnout. We've got some quick tips to help you create a better home office.
1. Set up a designated workspace
Having a designated 'office' space in your home that's just for work will help get you in the right mindset when it's time to start the work day. You don't need a separate room, but should at least have a clean desk and chair—read: not couch or bed.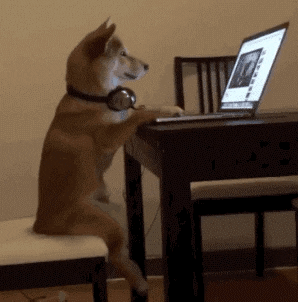 2. Don't eat at your desk ?
As tempting as it is to eat lunch at your desk, while you're on mute during an especially boring conference call, try to resist the urge. Take a break and move to the kitchen to enjoy your lunch, then get back to work. On that note, don't get in the habit of bringing snacks to your desk either. Multitasking, even if it's eating a sandwich, hurts productivity (more on that next). Plus, taking breaks to eat will make you less likely to become a work-from-home snack monster.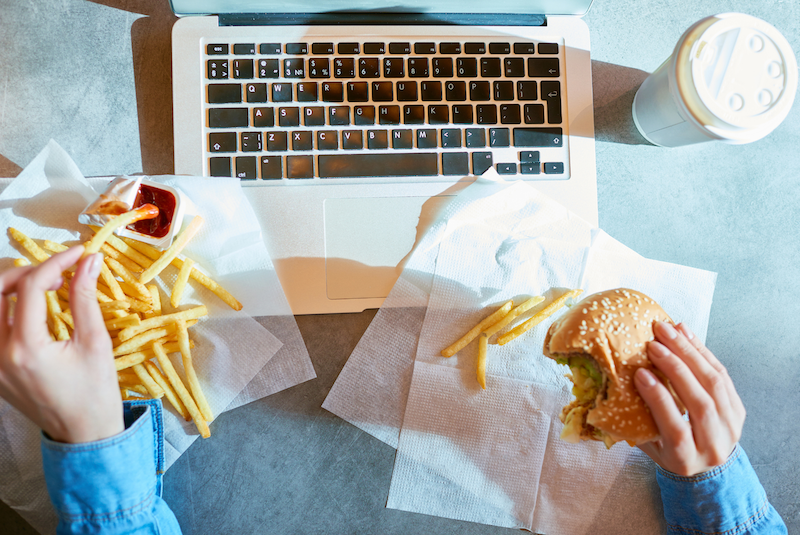 4. Block distracting websites ?
At risk of stating the obvious… Facebook can be a huge time suck. Following the 24/7 news cycle on social media is incredibly distracting and we promise you won't miss much if you block it out for a few hours. An app or browser extension that blocks distracting websites can be a great tool to improve focus.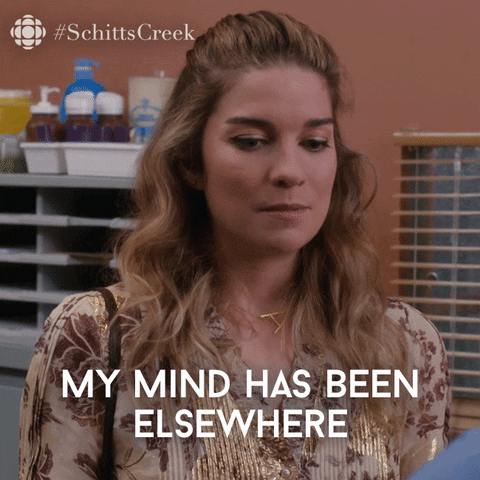 5. Leave your phone in another room ?
You don't need to have your phone at your desk all day. Those constant notifications are the biggest distraction of all. Put physical distance between you and your beloved smartphone and only check it during breaks.
6. Dress like you're going to the office ?
Get dressed and ready for work as if you were going into the office. It's another small thing that will get you in the right mindset even if you don't have any Zoom meetings. Dress for the job you want, as the saying goes. And we're guessing your dream job doesn't involve pajamas.
Wake up around the same time every day, exercise, get dressed, set working hours and stick to them. Repetition turns these into habits which creates a routine of productivity.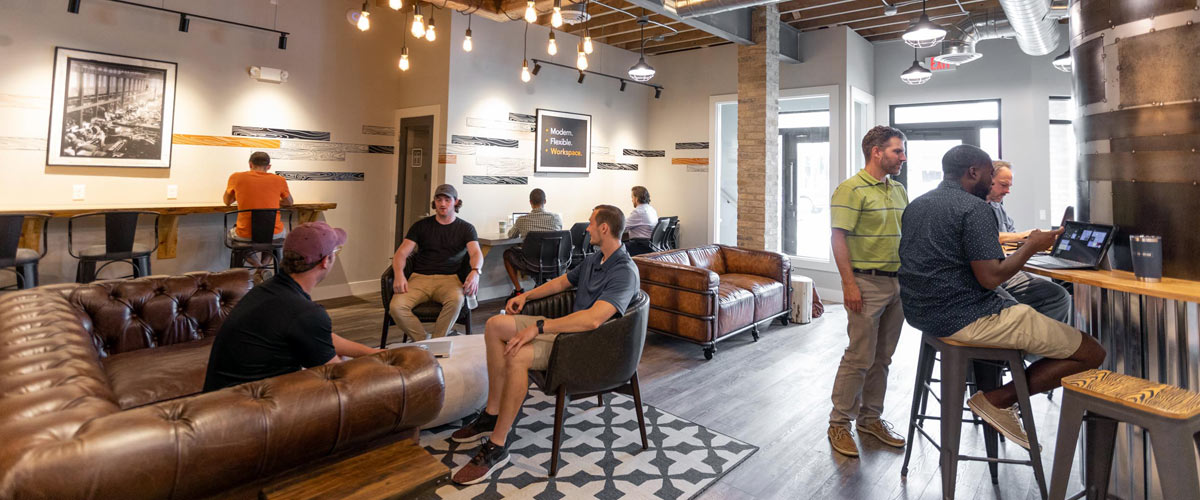 8. Get some fresh air ?‍♀️
9. Don't forget about your vacation days ?
We all need a break even if it's just from our screens. Use those vacation days – you earned them! If you're self-employed, it can be even harder to step away from work but it's important to schedule time off. Taking a vacation (or staycation) refreshes your mind which helps you to be even more productive and creative when you get back.
10. Go to a coworking space!
If you really want to set yourself up for success, consider a change of environment. Get out of the house and check out our brand new coworking space in downtown West Allis. MKE CoWork is a modern and flexible office space where you can work alongside a community of fellow entrepreneurs and professionals. We offer month-to-month memberships as well as dedicated desks and private offices that are free from distractions. You'll be more productive here – we guarantee it. Book a tour today.