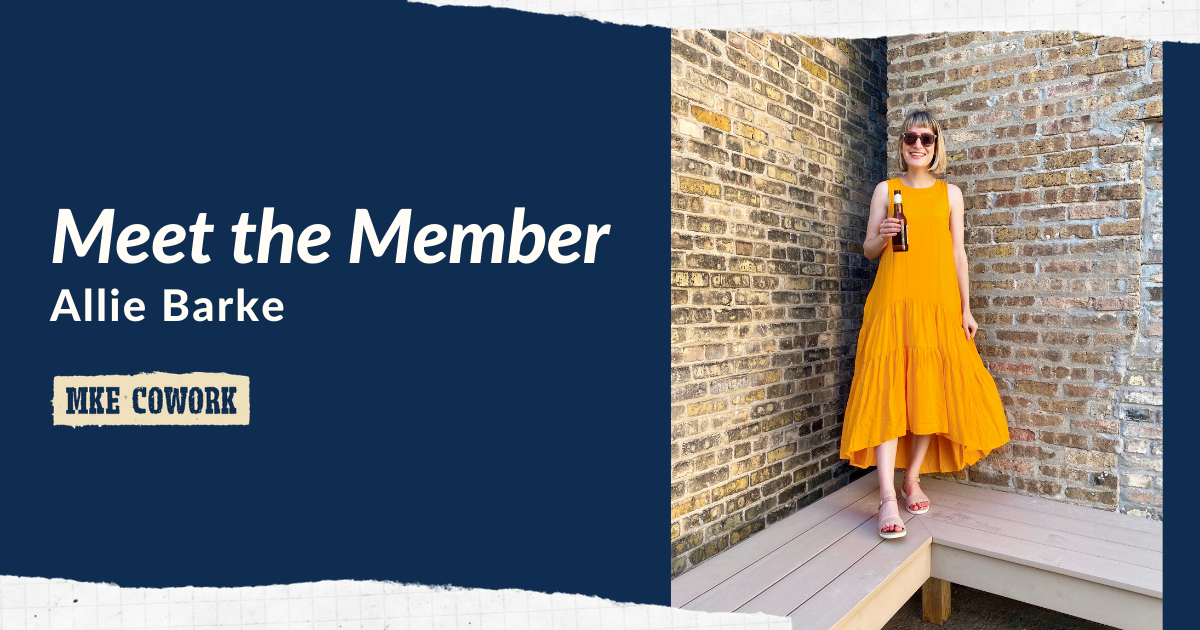 07 Jun

Meet the Member: Allie Barke

It's time for our monthly member feature. Hey, I'm Allie! You may have seen me lurking around CoWork taking Instagram Stories. 

I work in digital marketing. I manage social media and advertising for businesses – including MKE CoWork! I also have a blog where I write about fashion and personal finance.
What made you join MKE CoWork?
Last summer, I was getting tired of working from home. I get so distracted and my wifi is slow!
What's your favorite thing about coworking?
Working from a space where I know I will be productive and being surrounded by other entrepreneurial type people is a game changer. I have always worked remotely so it's nice to have some 'coworkers' around.
What's your favorite part about your job?
I love helping companies grow their business through social media. It's rewarding when we get a new coworking member and they say they found us through Facebook! And I think the graphic design or photography aspects of my job are the most fun.
What's your favorite book?
Your Money or Your Life by Vicki Robin
What's your favorite lunch or happy hour spot in West Allis?
Camino – can't beat the $5 burgers on Mondays!
What was the last show you binge-watched?
If you were independently wealthy and did not have to work, what would you do with your time?
I would buy some land, maybe have a little farm, and travel more.