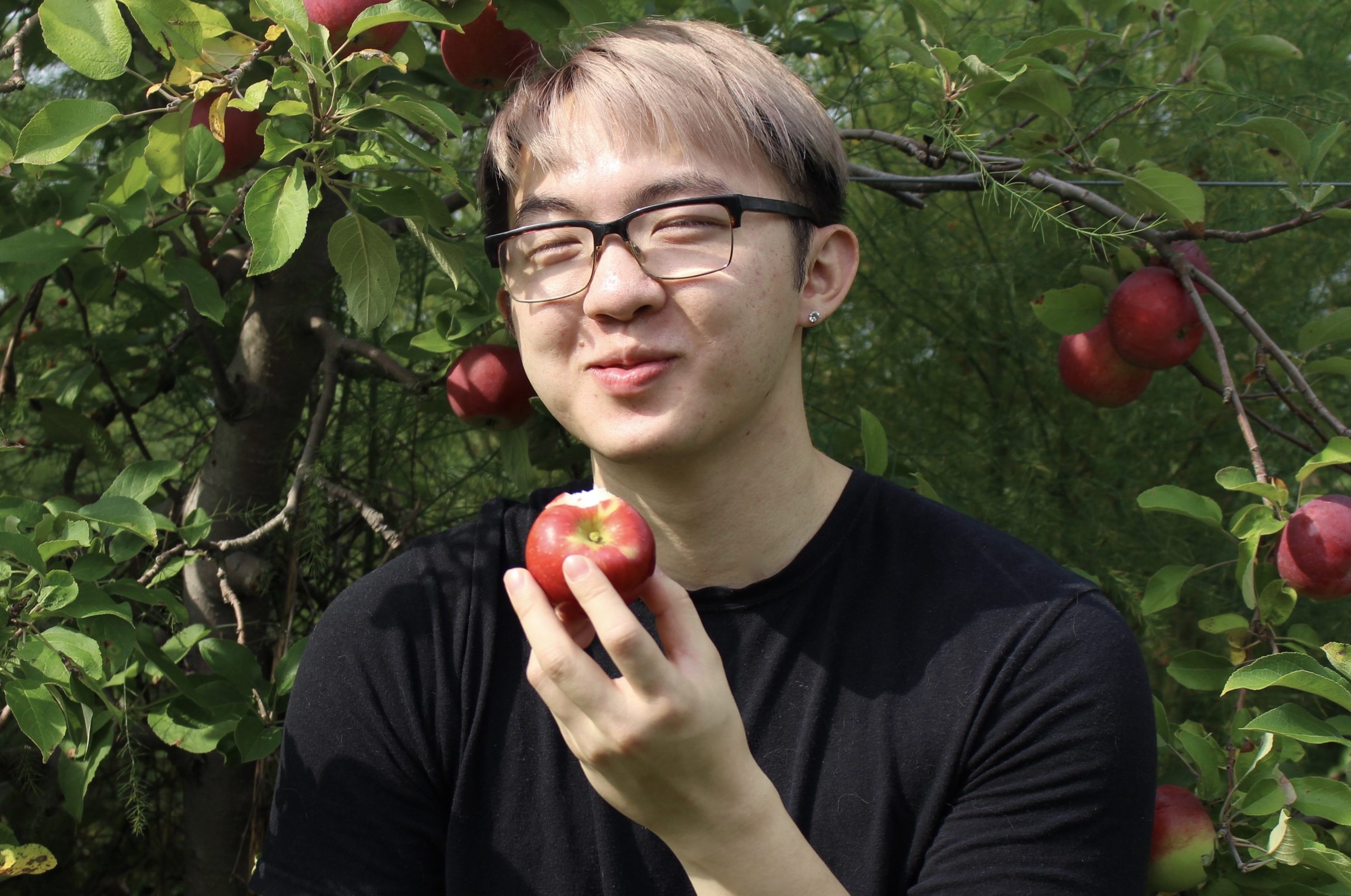 26 Jan

Meet the Member: David Mo

Time for our monthly member feature! This month, it's our favorite software developer and Dedicated Desk holder, David! Do we understand fully what he does? Absolutely not. But does he drink all the coffee and bring a beaming smile every morning? Absolutely!

I'm a Technologist Engineer at Fidelity National Information Services!
What made you join MKE CoWork?
I initially joined to meet the people here who are into real estate, but very quickly fell in love with the coworking space.
What is your favorite thing about coworking?
I really enjoy the ability to hunker down and work if I don't want to be distracted, or to visit the common areas if I want to socialize.
Did you ever have a favorite teacher- why were they your favorite?
My favorite teacher is Mr. Hayes who was my computer science teacher in high school. He always made class entertaining and tried to relate what we learned to the real world.
Who are four people, living or dead, you'd like to share a meal with?
Chamath Palihapitiya, Ray Dalio, Jordan Peterson, and Joe Rogan.
What's the hardest lesson you ever had to learn?
You could be the smartest kid in your high school, but only be above average in college. There's always someone out there who's doing better than you. Instead of comparing yourself to others, just compare yourself to yesterday's you
What's your favorite book or podcast?
My recent favorite book is The One Thing, by Gary Keller.
Among your friends and family what are known for?
I'm the one who always lightens the mood.
What's your favorite part about your job?
I love solving problems and interacting/working with my current team.
What's the best and worst piece of advice you've ever received?
The best piece of advice I've received is to live life in such a way that you have no regrets on your deathbed. Bad advice goes in one ear and goes out the other.
My first job was a software internship at Simulation Dynamics where I helped to create new products for clients.
What was the last show you binge-watched?
The Promised Neverland on Netflix.
What's your "Death Row Meal?"
Give me 30 lobster tails and enough garlic butter to clog my arteries.
What song would you sing at Karaoke?
That's Life by Frank Sinatra.
If you want to hang around with cool people like David, schedule a tour here to meet the rest of the awesome community that makes up MKE CoWork!