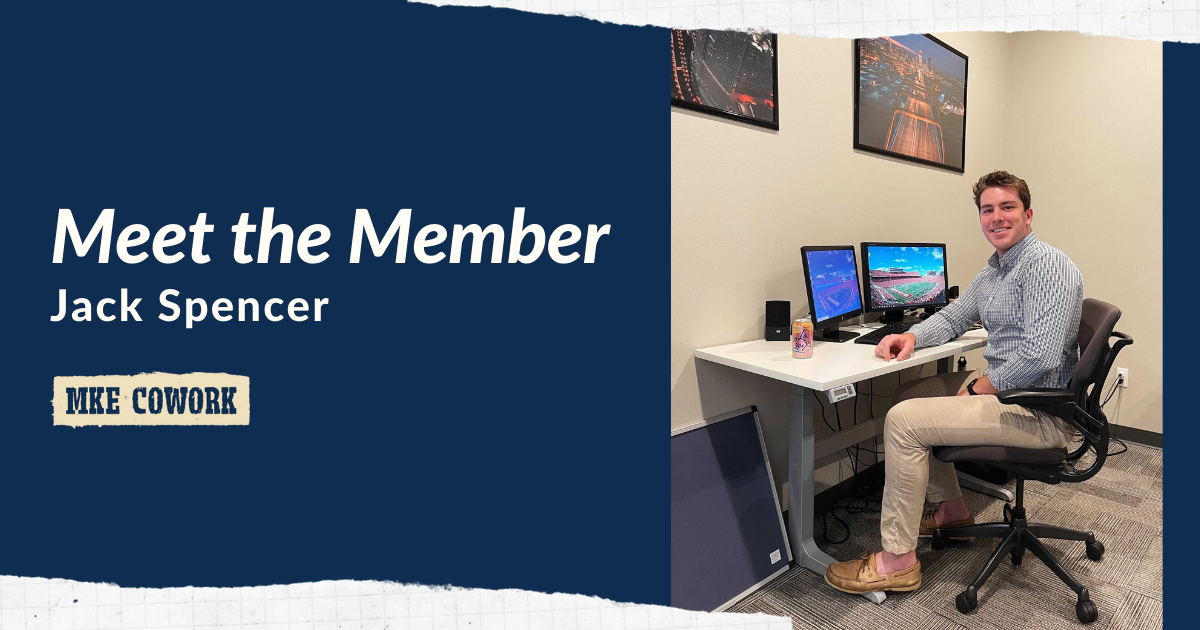 05 Jul

Meet the Member: Jack Spencer

Our July Member of the Month is Jack Spencer! Jack works at Trustant Insurance and they have a private office here at MKE CoWork. We're very excited for them to host a happy hour later this month. Meet Jack:

I am an account executive for Trustant Insurance Agency. I help find markets and place business for people looking to cover their personal and professional assets.
What made you join MKE CoWork?
Initially, we joined MKE CoWork after hearing about it from an associate. Since then we have come to love the people and the upbeat environment that MKE CoWork has to offer!
What's your favorite thing about coworking?
My favorite thing about coworking is meeting new people outside of the insurance industry.
What's your favorite part about your job?
My favorite part of my job is helping our clients understand the importance of proper coverage and developing long-lasting relationships in the process. A lot of our business is referral driven, and a lot of our clients have been with us for 10+ years. Working with people that have been around for so long puts an interesting spin on our day-to-day.
What's your favorite podcast?
I am a really big fan of podcasts. How I Built This with Guy Raz, Stuff to Blow Your Mind, and the Joe Rogan Experience are some of my favorites.
If you could choose one song to play every time you walked into a room for the rest of your life, what song would you pick?
I would have to pick Peaches, by The Presidents of the United States of America. I grew up on this song, and it's just a feel good tune.
What's your favorite lunch or happy hour spot in West Allis?
My favorite lunch spot has to be Paulie's. The fish fry is amazing and their rotating tap selection is always great.