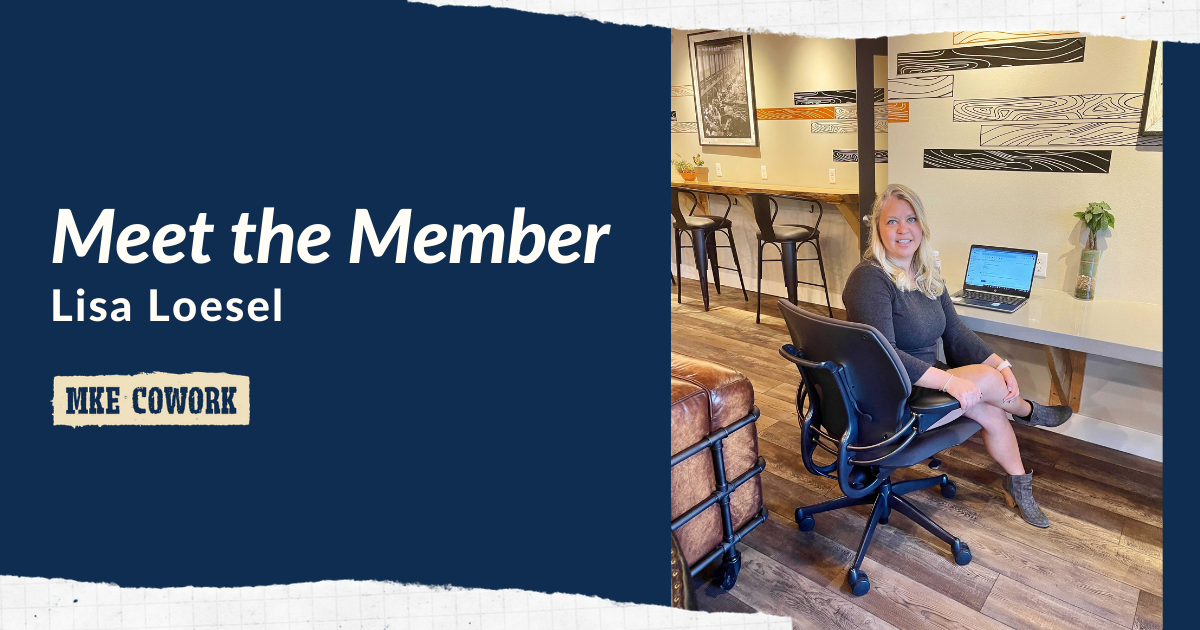 12 May

Meet the Member: Lisa Loesel

It's time for our monthly member feature! Lisa is giving us the inside scoop on coworking and Milwaukee real estate.
What should people look for when choosing a real estate agent?
When picking an agent, you want someone knowledgeable about the industry, who listens to your needs and someone you can trust. I also think it's important to choose someone you get along with…you could be spending a lot of time with that person until you find the perfect property.
Best neighborhood/area in Milwaukee for real estate investors right now?
That's the million-dollar question…I think it depends on what you are looking for. I have short-term rentals so I think downtown, Eastside & Brewers Hill are the best areas for that type of property. For properties under $200,000, I have clients buying in areas like Riverwest, Halyard Park, Nash Park, and Kops Park.
What's your favorite thing about coworking?
Definitely the people. I'm there to work, but it's nice to take a break and have someone to chat with when I do. Everyone there has a similar work situation and it's a fun group of people.
What's your favorite part of your job?
It's hard to pick just one thing. I love touring houses and seeing the potential of each place; that's why I got into real estate. I also get a lot of satisfaction from seeing a client so excited about their new home. There is also a decent amount of negotiation skill required to do this job well and it's always fun when I'm able to negotiate my client into a good situation. 
What's your favorite lunch spot in West Allis?
What was the last show you binge-watched?