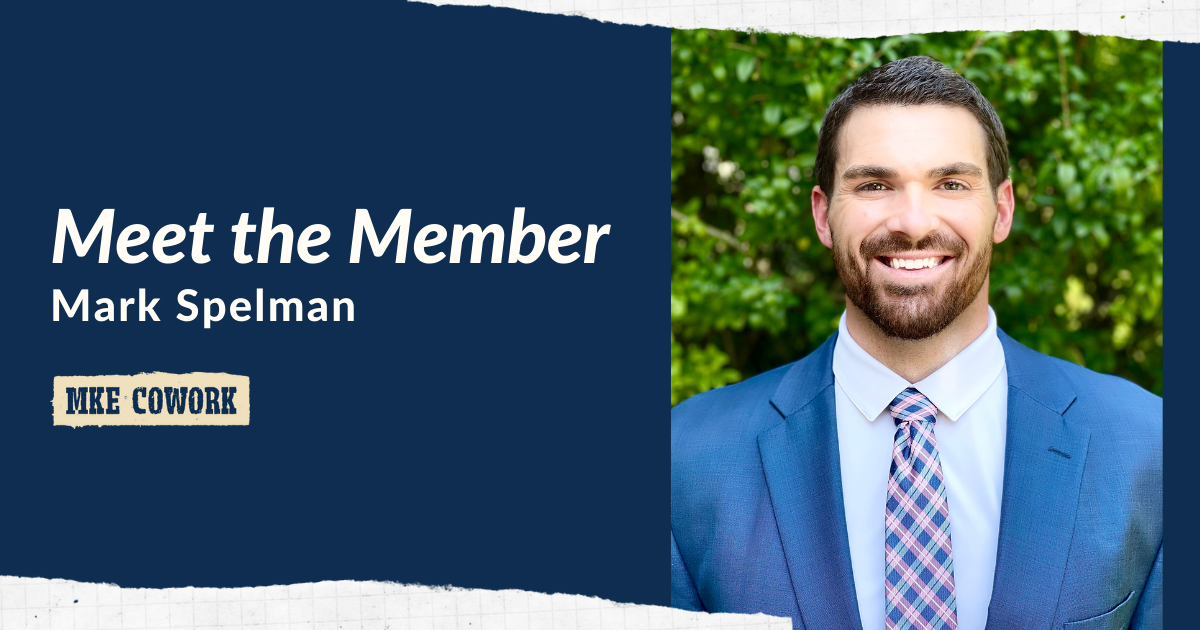 30 Sep

Meet the Member: Mark Spelman

Our next member of the month is Mark Spelman. Mark works at Elevated Realty along with a few other of our coworking members! Get to know him here:
What should people look for when choosing a real estate agent?
When choosing a real estate agent, knowledge and experience are key. This individual should also pride themselves on strong communication skills and integrity. You need a pro in your corner!
Best neighborhood/area in Milwaukee for real estate investors right now?
Depends on your goals! Personally, I bought a duplex in Wauwatosa to owner-occupy with the intention of long-term appreciation. My next property I focused on cash flow and purchased in Nash Park. Most recently, we bought a single family in Cooper Park as this neighborhood has grown in popularity.
What's your favorite thing about coworking?
Having a space to plug-in, have a clear mind, and be productive. Being around other like-minded individuals is also a big motivator.
What's your favorite part about your job?
Having the opportunity to help others build wealth through real estate.
What's your favorite book or podcast? Or both?
Emyth by Michael Gerber
Bigger Pockets Podcast
What's your favorite lunch or happy hour spot in West Allis?
Double B's. They are great at what they do.
What was the last show you binge-watched?